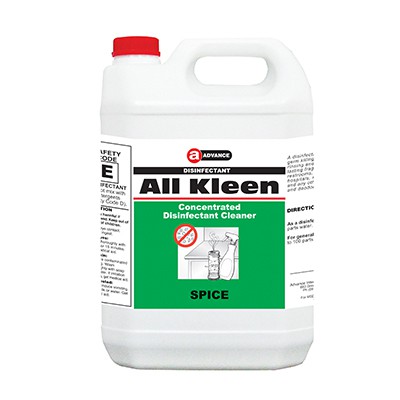 Available in Spice and Tutti Frutti scents.
All Kleen Spice Disinfectant is an Economical Neutral Cleaner & Disinfectant with proven Germ Killing ability.
Free rinsing with a long lasting fragrance, kills all bacteria at a concentration above 1:50.
Excellent for use in Restrooms, toilets, changing rooms, hospitals and any other area where disinfection and deodorisation is required.

All Kleen SPICE Disinfectant 25L
Product Code: ALLKLEEN/SPICE/25L