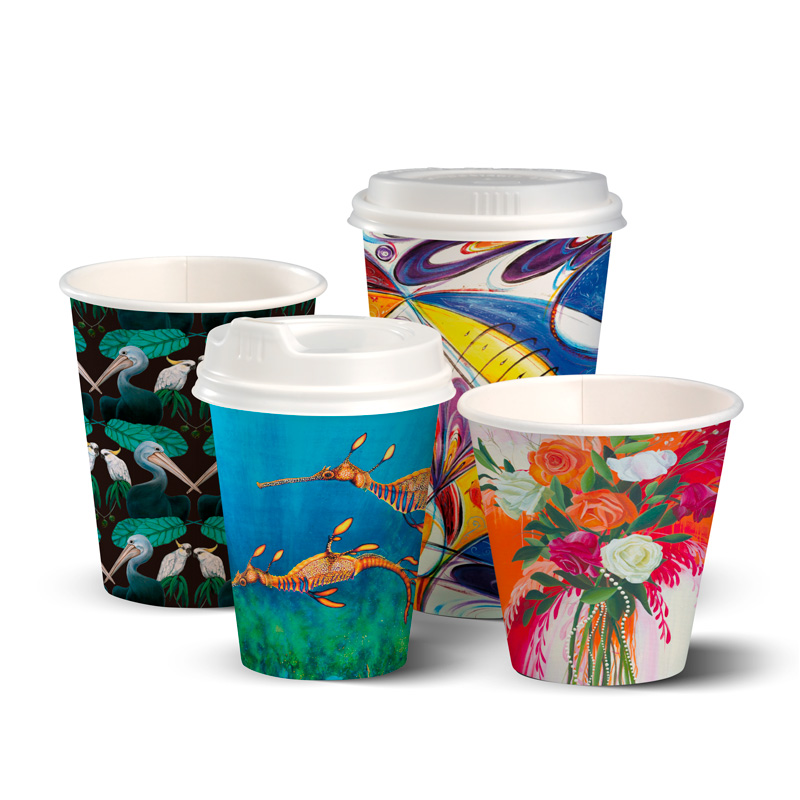 BioPak are proud to support and promote the arts community with the BioCup Art Series. Every three months we will print artwork from Australian and New Zealand artists
on our 8oz, 12oz and 16oz single wall and double wall BioCups. The curator Kate Armstrong seeks out artists who explore environmental themes at the core of their practice.
Delight and engage your coffee customers with this changing series that looks at sustainability issues from what is involved in building a house, to the the beauty of
Australian/New Zealand bush flowers or the urban environment.

Cup designs change every 3 months, there are no options for choice of design when ordering.

Cup BIO ART SERIES D/Wall (SHORT) BC-12DW-ART 12oz x 40
Product Code: CUP/COF/BIO/BC12DW/ART/SL