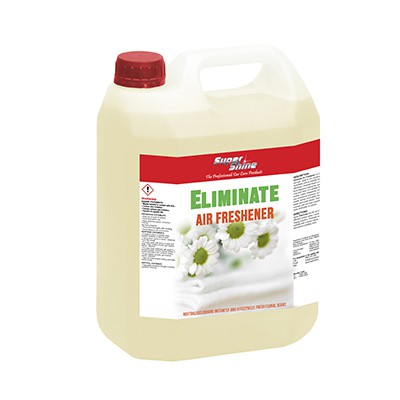 Categories: Air Fresheners, Chemicals, Distribution, Transportation, Vehicle Care
Eliminate is a high strength, ready to use deodorant, that neutralises odours instantly and effectively.
Eliminate leaves a beautiful floral fragrance making the area smell crisp and clean.
It is suitable for use in motels, hotels, restaurants, household and commercial premises, on tobacco smells, faeces, food waste, biological waste and mould odours.
The product also contains anti-microbial properties that work continually on odours.

ELIMINATE Air Freshener (Sshine) 5L
Product Code: ELIMIN/WHT/5L