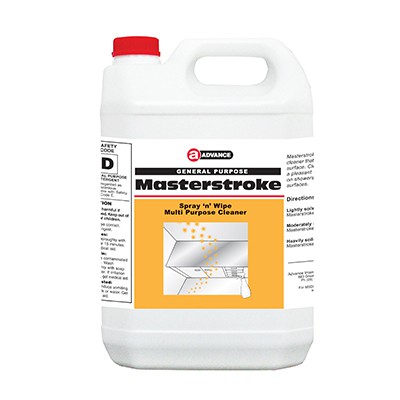 Categories: Accommodation, Aged Care, Buildings & Facilities, Chemicals, Distribution, Education, Food Service, General Purpose, Health Care, Industry, Manufacturing, Retail, Spray and Wipe
Masterstroke is a spray and wipe cleaner that can be used on any hard surface.
Cleans and leaves behind pleasant odour.
Suitable for use on showers, walls, floor and greasy surfaces.

MASTERSTROKE Spray & Wipe 5L