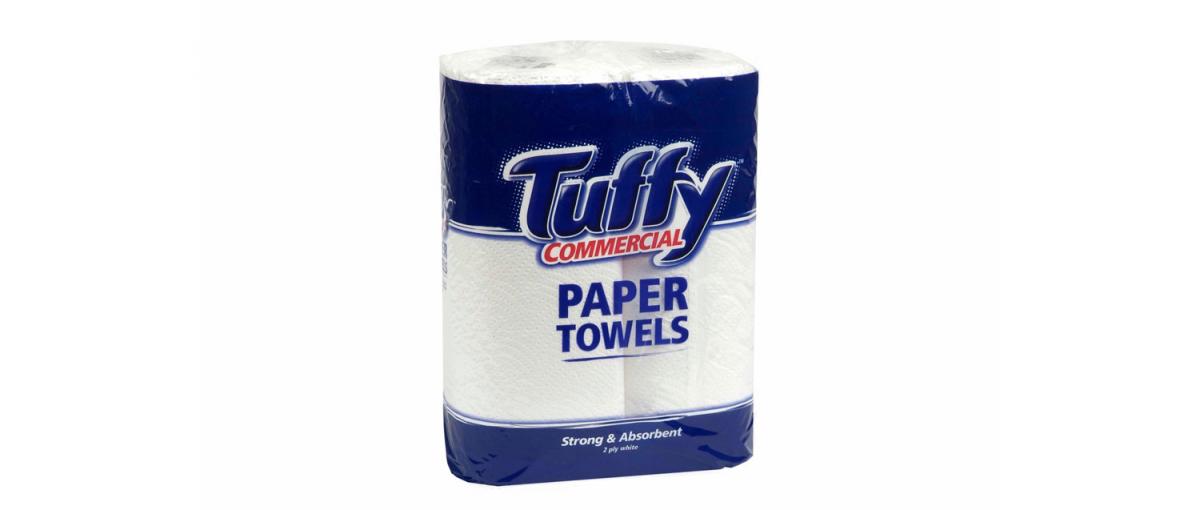 Tuffy White is an unprinted white paper towel.
It's ideal for cleaning windows, food preparation, in the garage and for general household duties.

No matter what the spill, stain or mark. Tuffy Commercial is food safe and tackles any job, anytime of the day, thanks to its ultra strong quad weave technology.
P/T - (Cott) TUFFY Handy Twin Pack TFCM2 x 9 BALE
Product Code: P/T/COTT/TUFFY/TWIN/